The spring is coming and the warmer weather is just around the corner, with short dresses and open-toe sandals it's time to jump onto the lighter food as well. If you're vegan, or just want to give your body a little time off animal-based food this article will guide you through the most delicious vegan restaurants in LA. Los Angeles has the distinction of innovating a plant-based menu for some time now.
Gracias Madre
Gracias Madre serves traditional organic Mexican cuisine made plant-based. Yes, those same, spicy, tangy flavors we associate with Mexican cuisine but: It's all vegan! Ingredients are farm fresh and sourced locally, very reach in flavor so the food super rich in taste, layered with those salty, zesty tastes we all crave!
Gracias Madre also has an amazing patio that is one of the most beautiful ones in LA—trees (studded with little lights), plush sofas, and mosaic-topped tables.
Cross Roads Kitchen
Crossroads refines the Los Angeles dining scene, with beautifully presented plant-based dishes that are flavorful and innovative. The restaurant has a Mediterranean focus and a small-plates format. Some of their most iconic signature dishes include a "seafood" tower and artichoke "oysters".
Cross Roads Kitchen was named the Best Vegan Fine Dining Restaurant in the 2021 VegNews Veggie Awards with more than 2 million votes (wow)!
The imaginative and ever-changing menu, is inspired by seasonal Southern California ingredients. Here are some of our favorites from the new spring menu.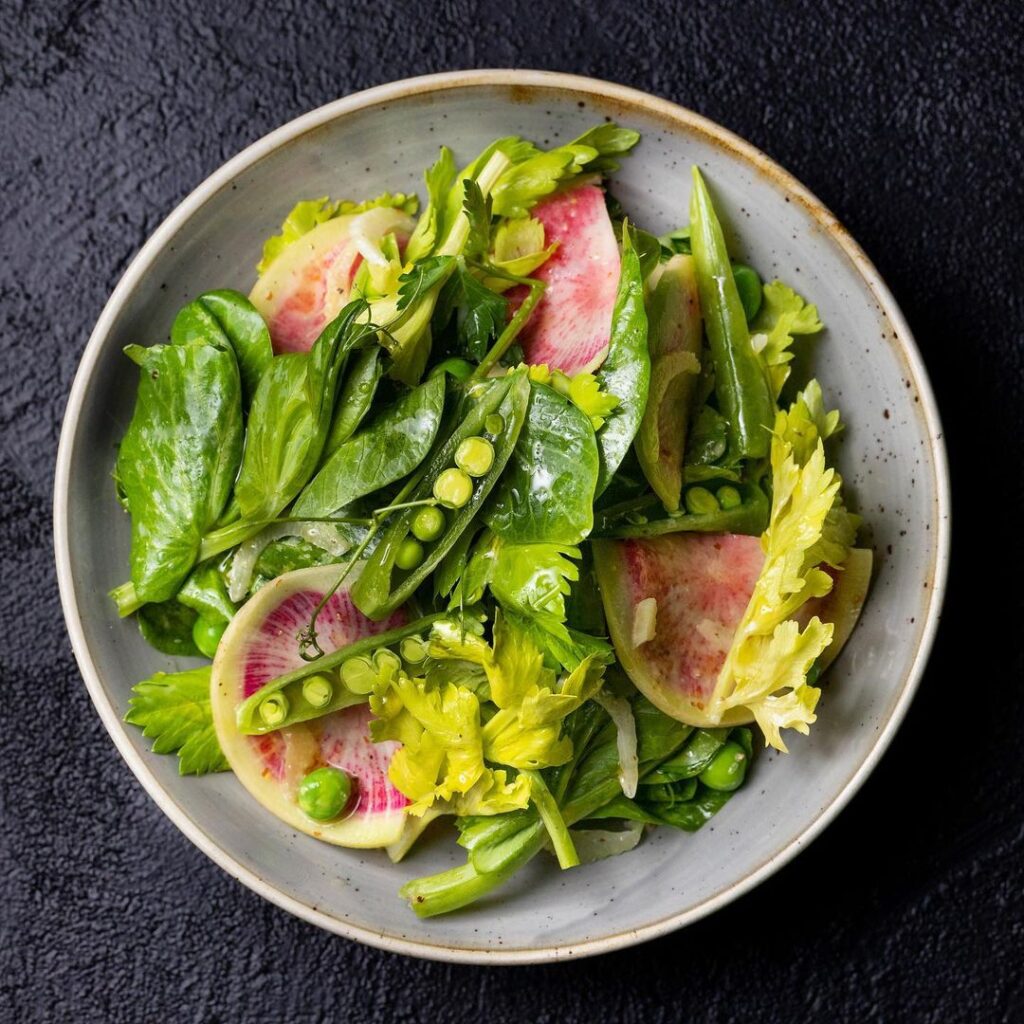 Plant Food + Wine
PWF offers a taste of all that deliciously locally sourced, gorgeous vegan food with vibrant, complex, and beautifully plated dishes. This Matthew Kenney restaurant offers both raw food and cooked meals, nut-based cheeses, fine desserts, and the menu is always seasonally crafted so even if you've already been there this season you're in for a new treat!