Gjelina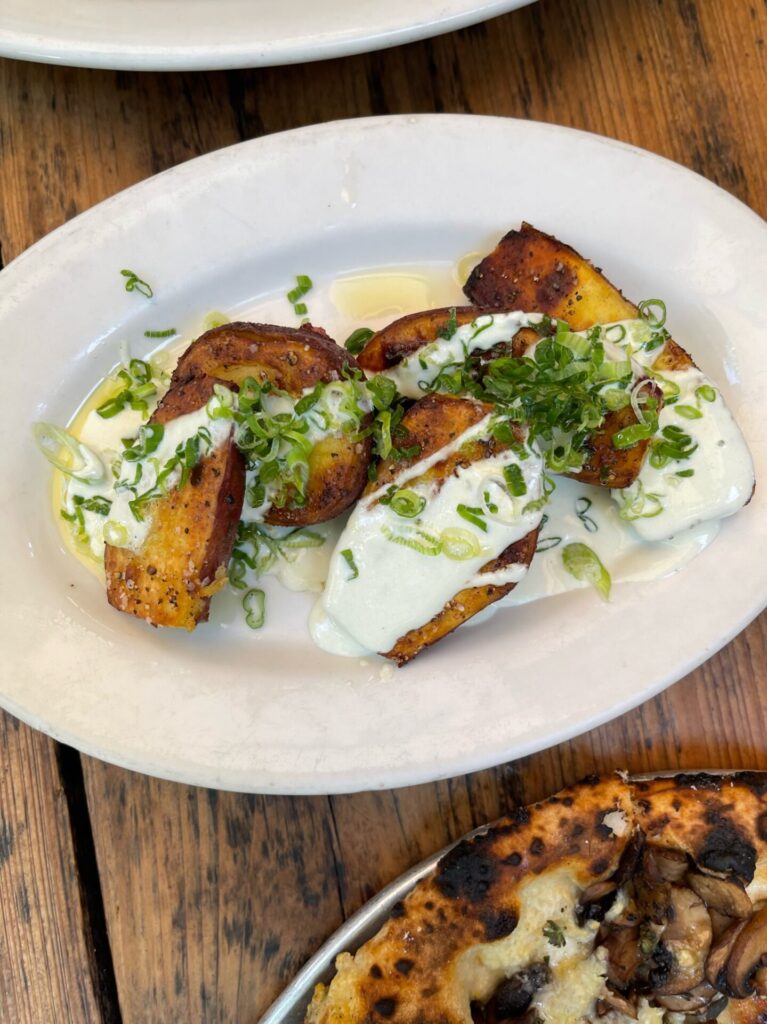 This is definitely THE lunch spot on Abbot Kinney!
Gjelina is open all day everyday for indoor or outdoor dining and one of our favorite places to go for lunch. They have several menus for every time of the day but you shouldn't miss some of our favorite lunch dishes! Start off with an Arnold Palmer – a classic and must have when in LA! They have a big selection of different pizza's and we suggest to try out truffle pizza with mushrooms and goat cheese – so good! We can also recommend the Japanese sweet potato with jalapeño sauce as a side but the BEST thing to get here is undoubtedly the Steak Sandwich. Thank us later!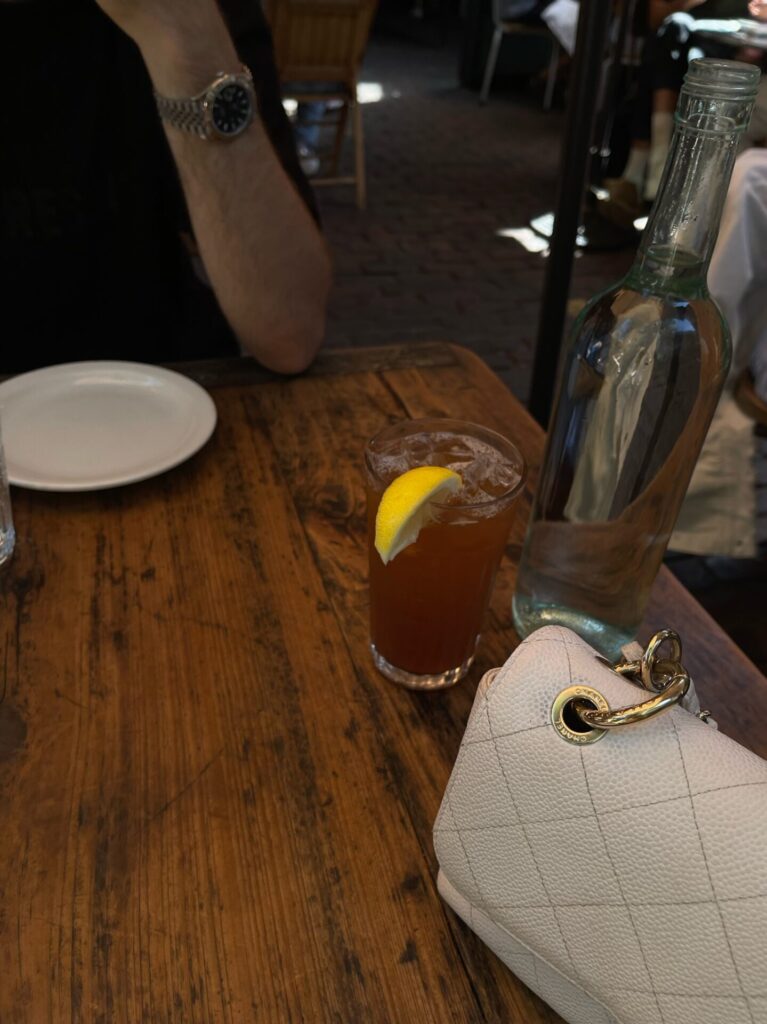 Il Pastaio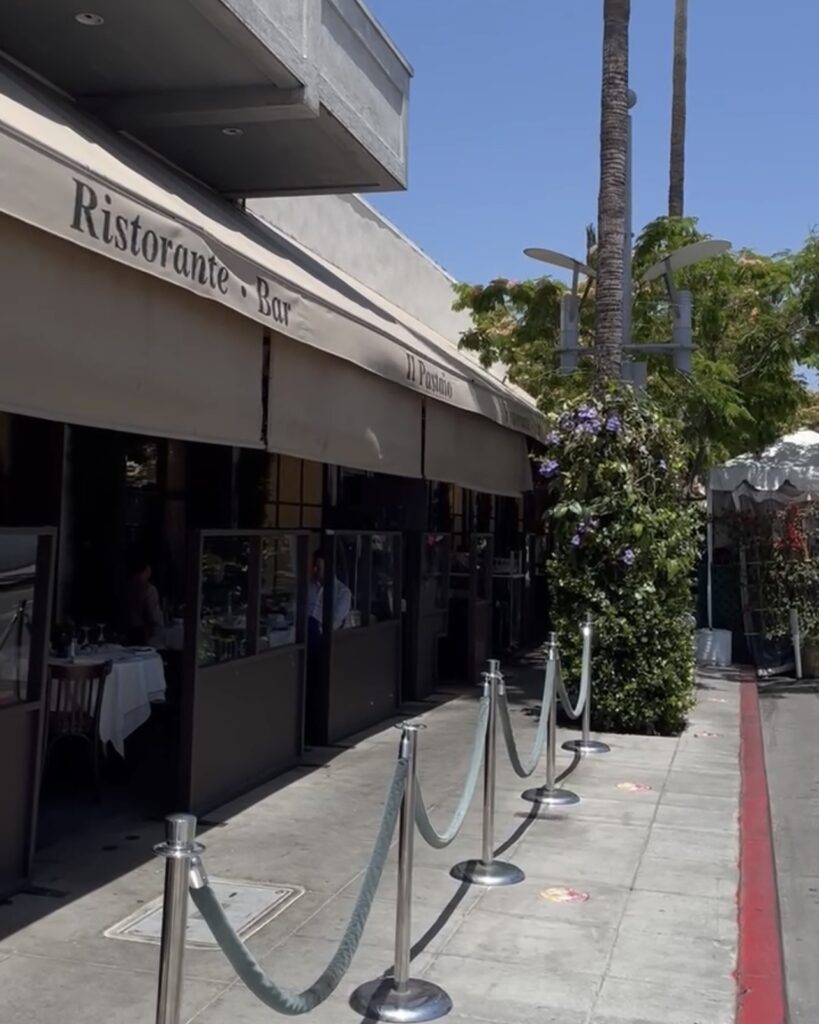 The name says it all! "Il Pastaio" means "the Pasta Maker" and it's an authentic Italian restaurant which is located in Beverly Hills. Next to their famous pasta dishes you can get all the Italian goods as well as a big selection of delicious salads. You will definitely want to try out the antipasti "Eggplant Parmigiana" which is fried eggplant with tomato sauce, mozzarella, basil and of course parmesan cheese. If you wish for the healthier options, we would suggest the classic cesar salad with romaine lettuce, shaved parmesan cheese and garlic croutons and the "Trecciolina" with arugula salad, tomato, shaved parmesan, hearts of palm and mozzarella cheese with avocado dressing. Both of them are amazing and has that Italian feel to it.
Cabana Cafe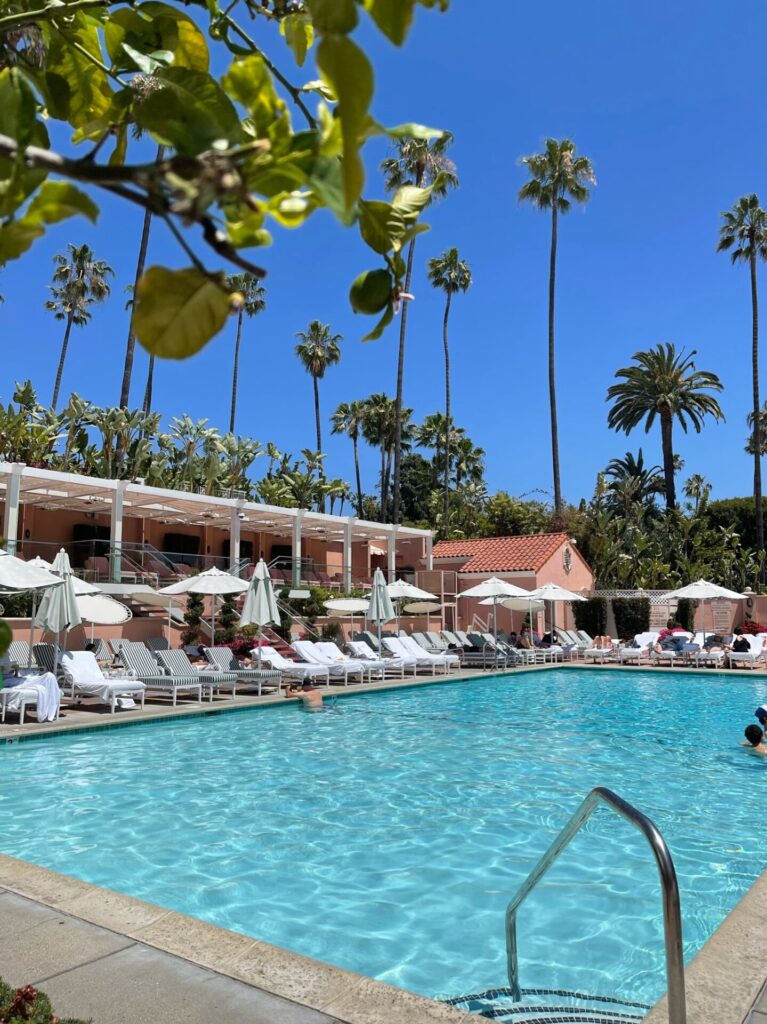 The Cabana Cafe is part of the Beverly Hills Hotel and the perfect location for a fancy yet laidback lunch.
You have the perfect view over their famous pool area while drinking out of a coconut. The restaurant is great for brunch and lunch to catch themoat iconic Los Angeles scenery. Everything is fresh and you can get everything from juices and smoothies to pancakes and poké bowls. A must-try are definitely the fries with parmesan cheese and the famous McCarthy salad – oh and don't be surprised if you see Jessica Alba enjoying her lunch next to you.