When entering the West Hollywood EDITION, you will be amazed by their entrance. The high ceilings and their famous comfy chairs make the lobby very special and unique. Another centerpiece in the lobby which really catches the eye is the gorgeous billiard table which is not only a beautiful decor aspect to the lobby but a fun activity you can enjoy while staying at the hotel.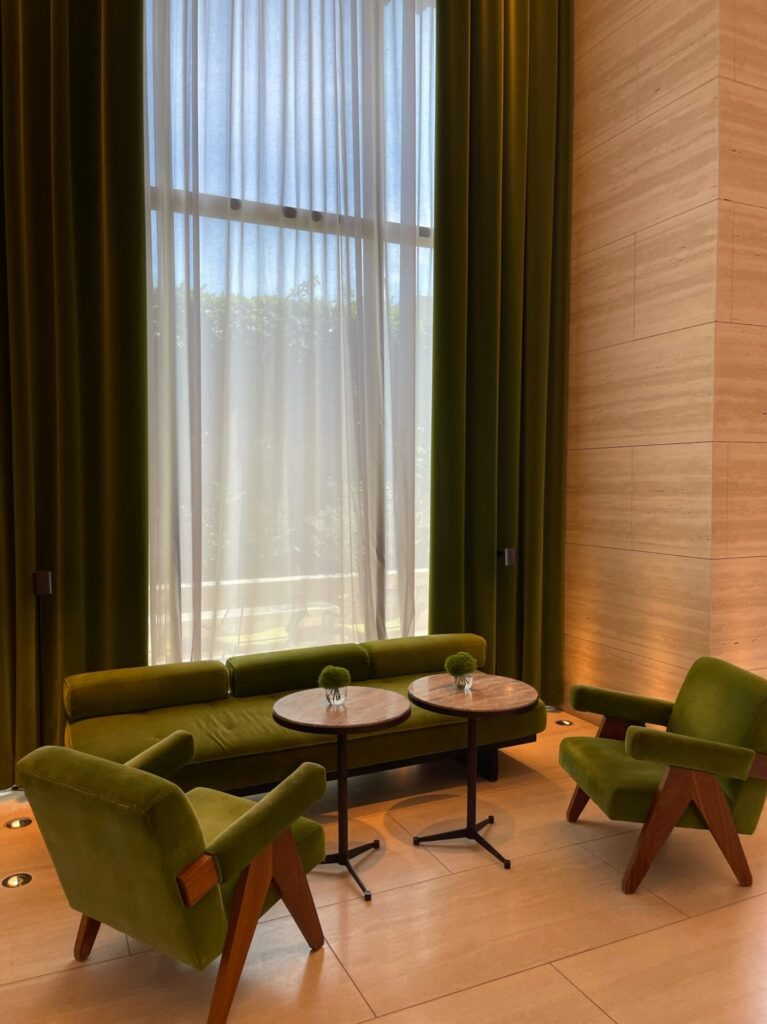 The white and nude color tones as well as the natural and light materials is what makes the design aesthetic very minimal and clean (also shown in the rooms). We especially loved the big windows in the bathroom – what a nice atmosphere to wake up to!
The Edition has a lot to offer. First of all, it's situated in the heart of West Hollywood so you're always in the middle of the action. But you also won't get bored inside the hotel itself: If you're into sports they have an advanced and also very aesthetic gym to offer. Not to mention, the big famous rooftop pool with the most amazing view over the city! This is also a nice spot to take some time off, relax and grab a cocktail or snack. Don't miss out on their tacos – they're a must try!
Besides the roof and the bar they also have their in-house restaurant "Ardor" by John Fraser. This is especially interesting for their vegetable-centric menu with clean and shareable dishes.
The Edition even offers a nightclub which has been very popular. So if you're in the mood for partying then the "Sunset" is for you – a modern clubhouse which is open every Thursday to Saturday.
Last but not least the hotel also has the perfect hangover cure for the next day: Their wellness area is the perfect place to calm down fully and escape the loud and crowded city.