Alila owns two different properties in Bali: The Alila Ubud and the Alila Villas Uluwatu, which is where we stayed. This area is especially famous among surfers and well known for its beautiful beaches. The hotel is located directly on a cliff with the most stunning view over the ocean as well as their own private beach.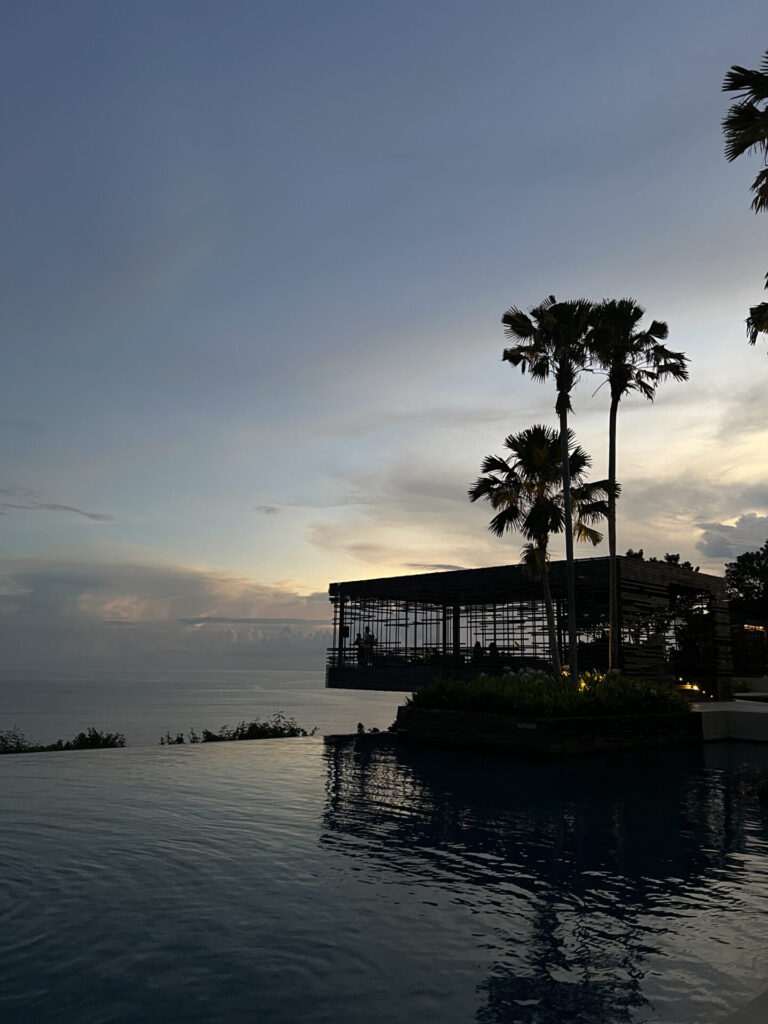 We experienced a very warm welcome which set the tone for the rest of our stay. The staff was extremely kind, warm-hearted and caring. Arriving at the hotel we were welcomed with fresh juices, immunity shots and local snacks – the journey at this hotel couldn't have started any better.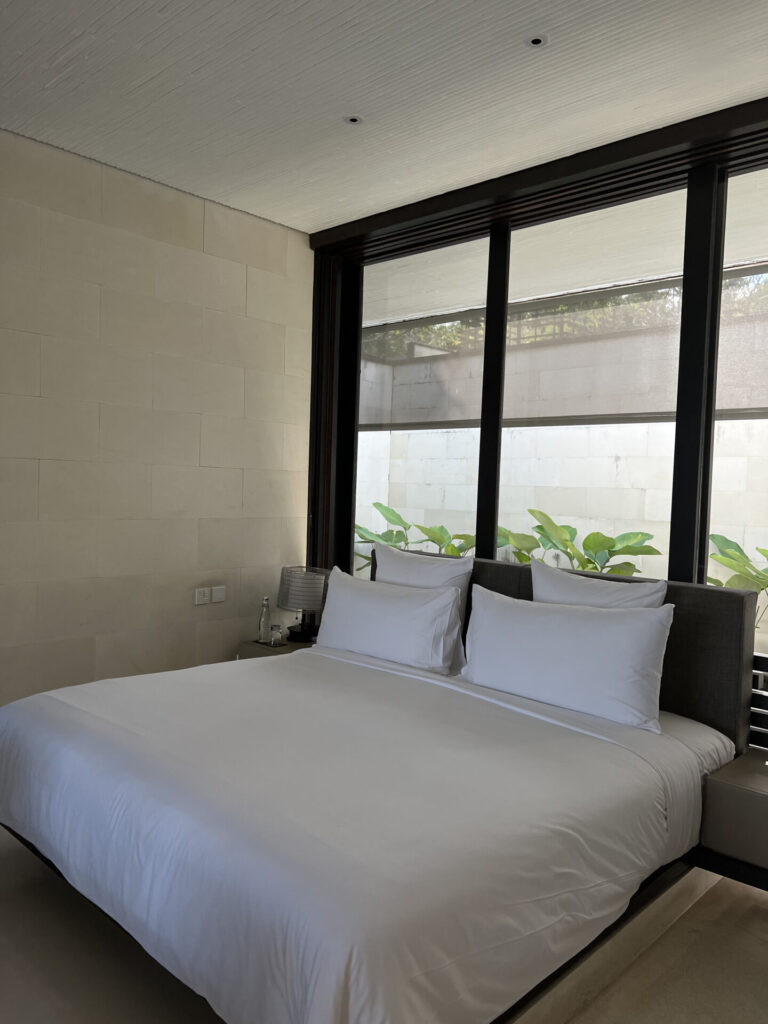 The entire property is very easy on the eye – the interiors are contemporary with traditional Balinese accents with focus on simple local materials such as bamboo, stone, rattan and wood – a true interior design dream. They have three different villa categories: One, two or three bedroom villas. While the one-bedroom villas are located at the backside of the entrance, the other two categories are located directly on the cliff with a stunning ocean view! All of the villas have their own private pool as well.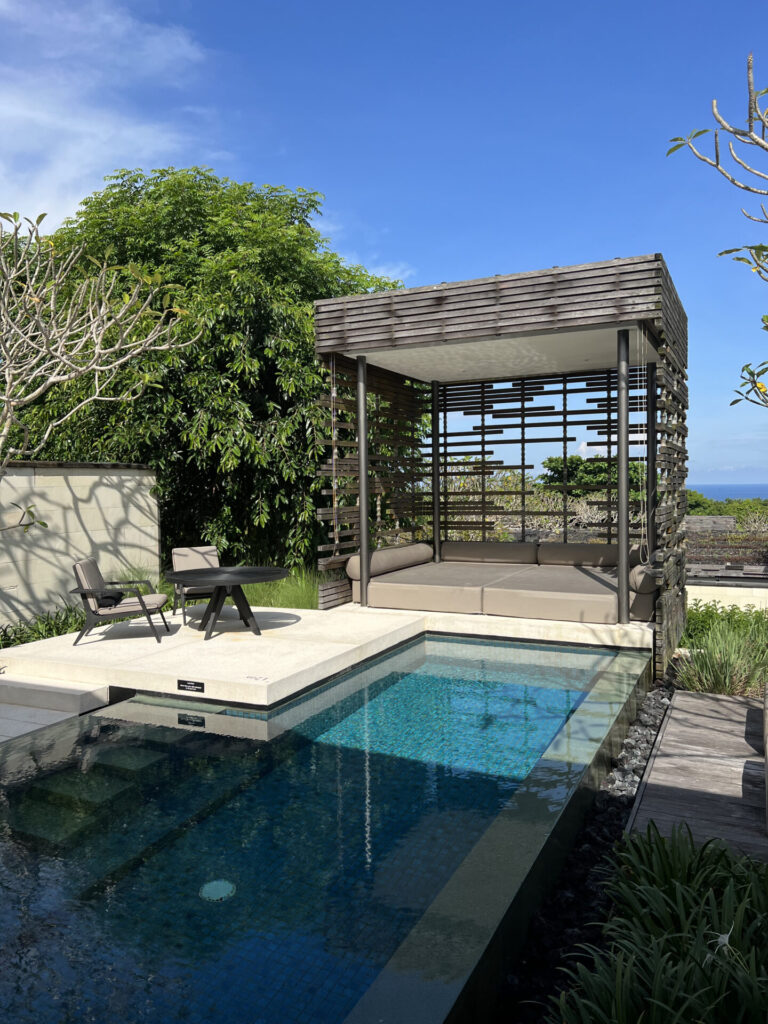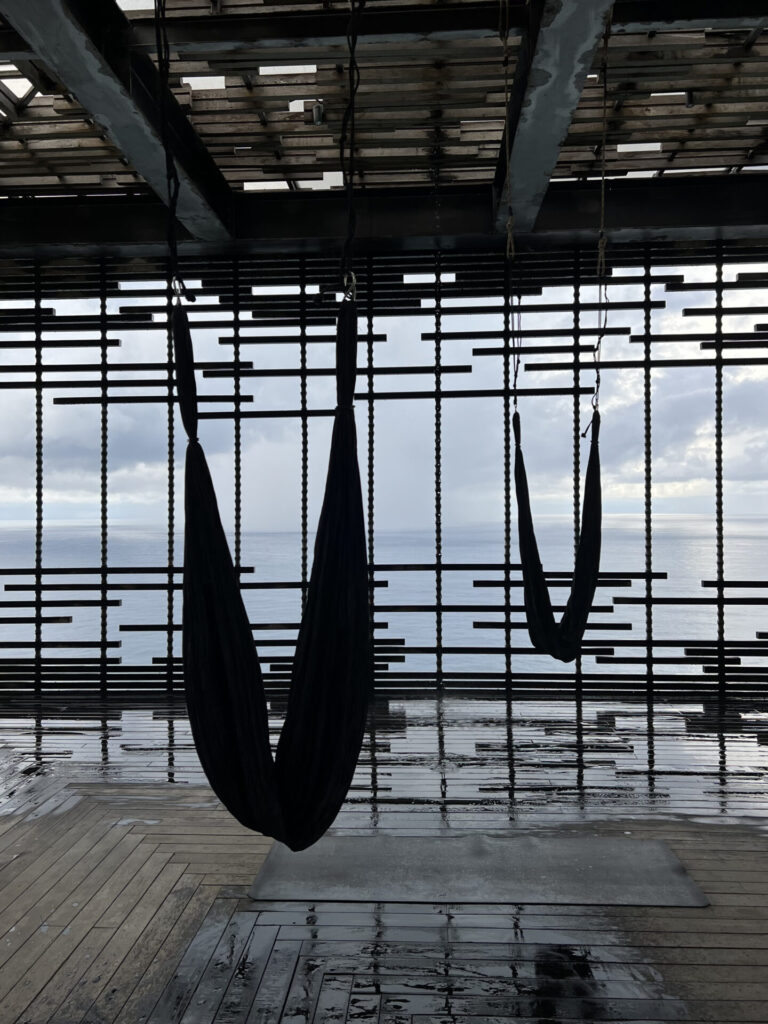 Alila also has a library, a gym and three restaurants: One of them is for the daily breakfast, the second one is the "Sunset Cabana" which is perfect for drinks (sometimes with live music!) and the third one is called "The Warung" – an Indonesian restaurant. The breakfast is always à la carte but the menu varies everyday. You will find classic breakfast mixed with some extraordinary specials and everything is beyond delicious and fresh.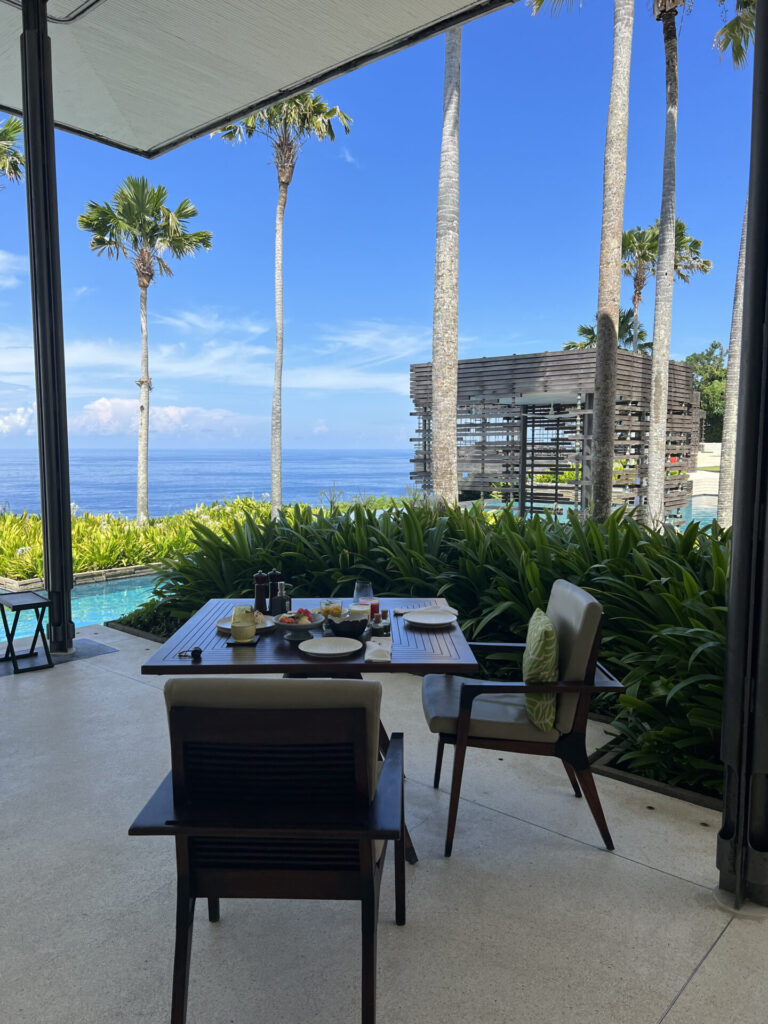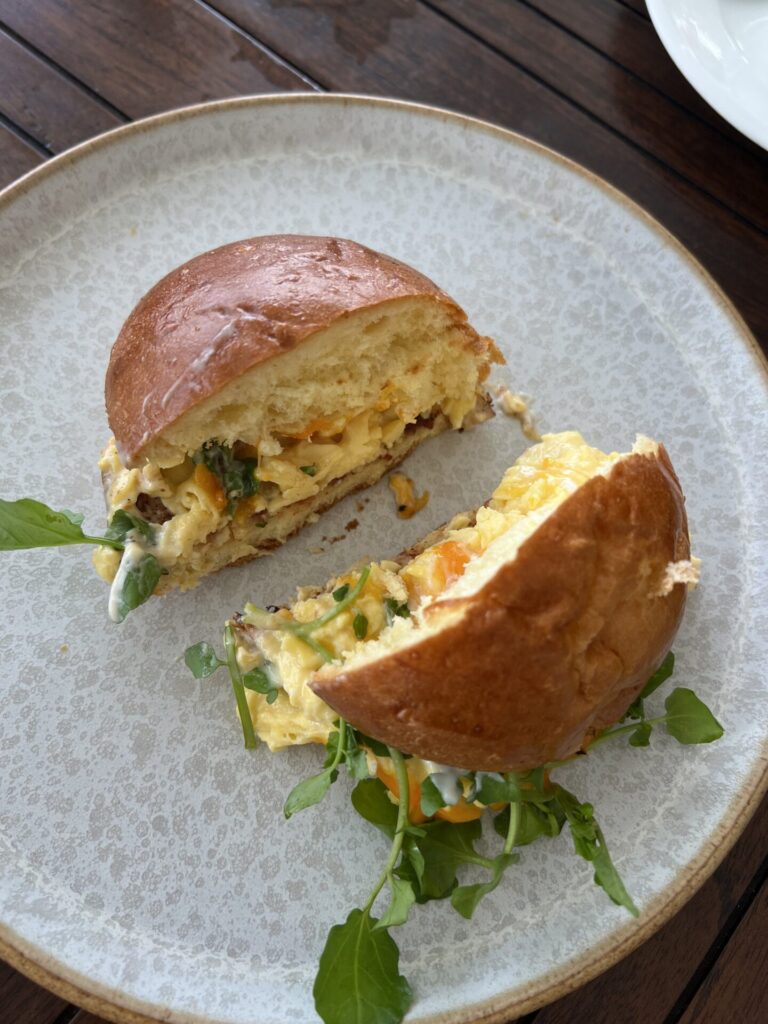 At The Warung we had a wonderful experience as we could enjoy a private dinner in one of their cabanas. Here you also have an amazing view over the ocean. We tried some mixed Indonesian specialties and the food was authentic with a modern twist.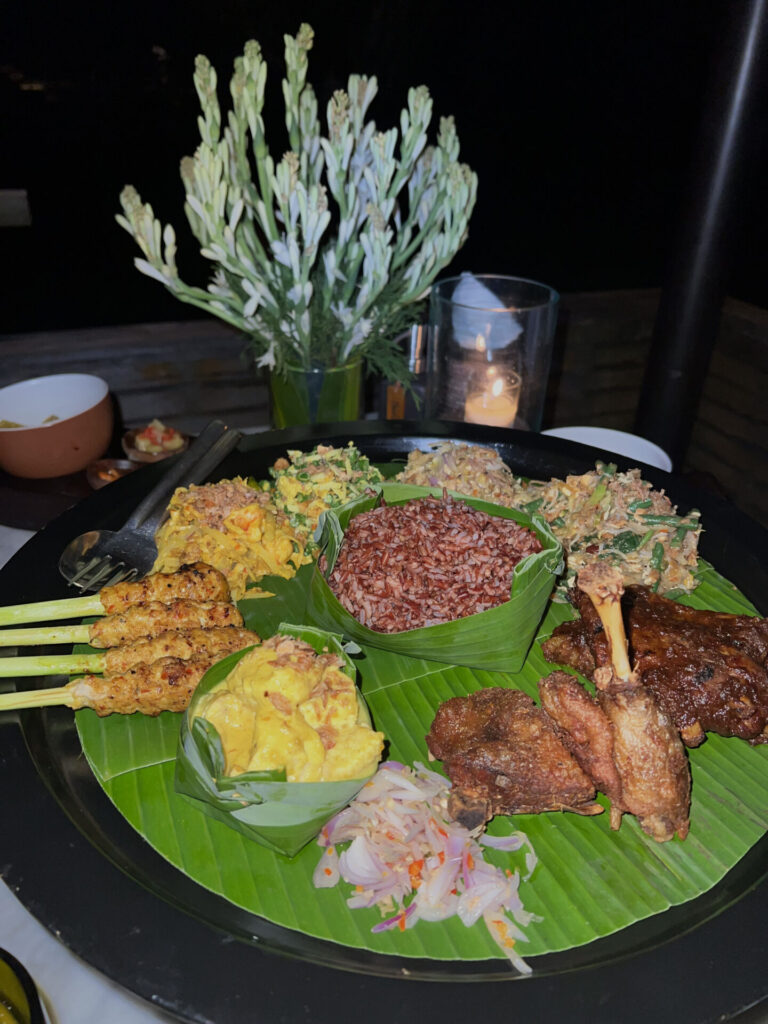 The Sunset Cabana is the perfect spot to watch the sunset, grab a drink and have some snacks – we definitely recommend to try out the 'Soft Shell Crab Roll' – it's out of this world!
A very nice feature of Alila is also the Savaya Beach Club. They belong together and it's only a few minutes by car. They have some lively parties, renowned DJ's and the hotel shuttle is always included.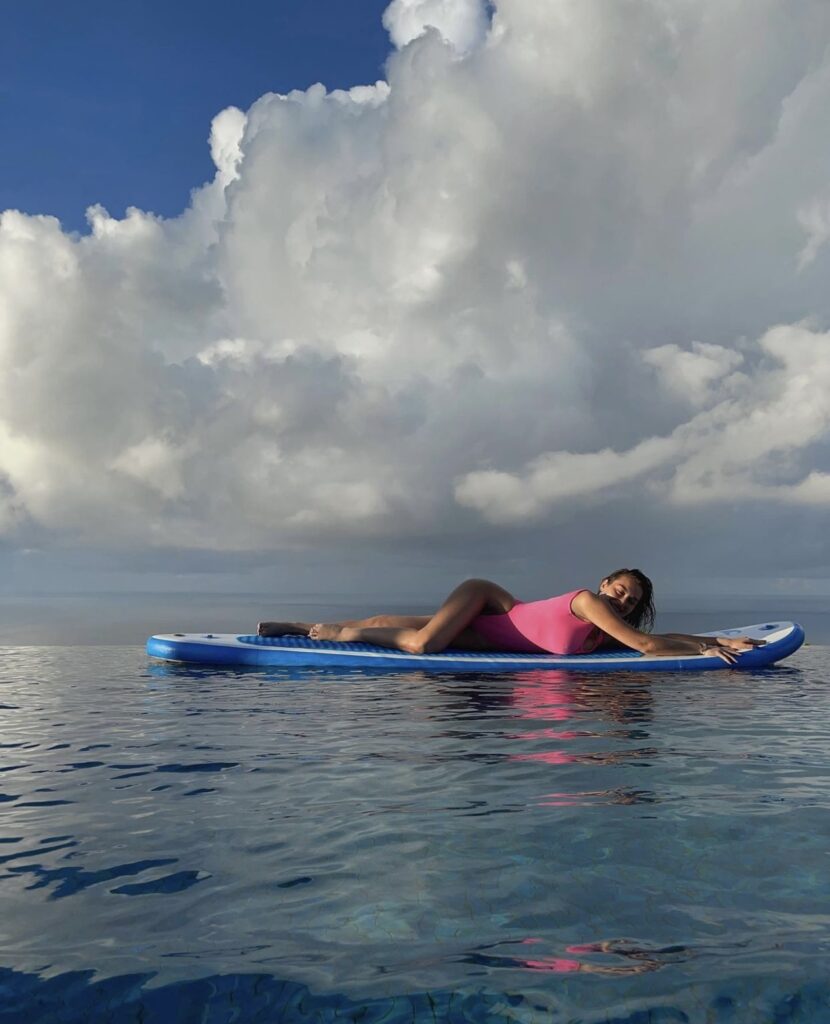 If you're into sports or activities – they definitely have something for you! We tried two different types of Yoga. The first one is called Standup Paddleboard Yoga and you basically do normal yoga exercises on a Standup Paddle in their infinity pool. This is especially good for balance and for sure something you have never tried before.
The second one was the Aerial Yoga which we did in the Cliff Edge Cabana – the view overlooking the ocean was breathtaking and the instructor was passionate and gave us the best experience.
Alila Villas Uluwatu has so much to offer and we're looking forward to come back very soon!