If you're looking for an idyllic and chic place to stay in Saint-Tropez, the MUSE Hotel should be on your radar!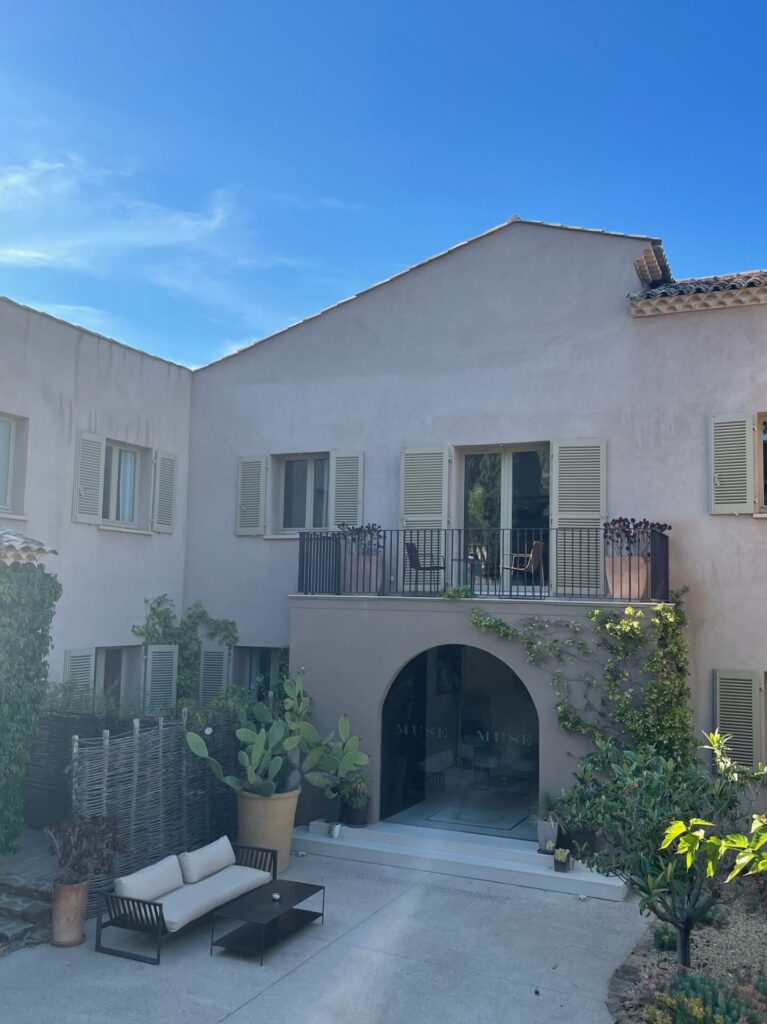 The story behind their name is that every luxury suite is individually styled and dedicated to iconic muses like Audrey Hepburn or Edith Piaf. The interior is characterized by clean lines, high quality fabrics and a neutral color palette. Depending on the suite, you will also have access to a private pool or garden.
The Boutique Hotel is located in Ramatuelle and surrounded by a beautiful award-winning garden. It's the perfect environment to go for a nice run or walk while enjoying the beauty of nature. Nevertheless, you're only minutes away from the city center and the beach!
In the heart of the hotel-owned garden you will find the main pool area. It feels like an oasis with its very idyllic, clean and pure atmosphere. Here you can relax in the sun, cool down in the pool and enjoy some light snacks and drinks!
This is also where you will enjoy your breakfast – with a nice view over the pool area. The restaurant is also open for dining and offers some Mediterranean food, including local ingredients like fresh seafood.
We definitely recommend the MUSE Hotel for everyone who is looking forward to calm down on their vacation in Saint-Tropez or who is looking for the perfect balance between relaxation and celebration!