Mun
MUN Restaurant in Paris is definitely one of THE newest and trendies spot to go! It is located directly at the Champs Elysees with a massive entry.
You have to take the elevator to the rooftop to enter the restaurant, which interior is characterized by dark colors, dimmed lights and flower prints. When you pass by the bar area, you will enter the dining room with an open sushi station – the perfect way to watch how your food is being prepared. If you're lucky, you will get seated in front of the terrace window, where you will have the best view on the Eiffel Tower.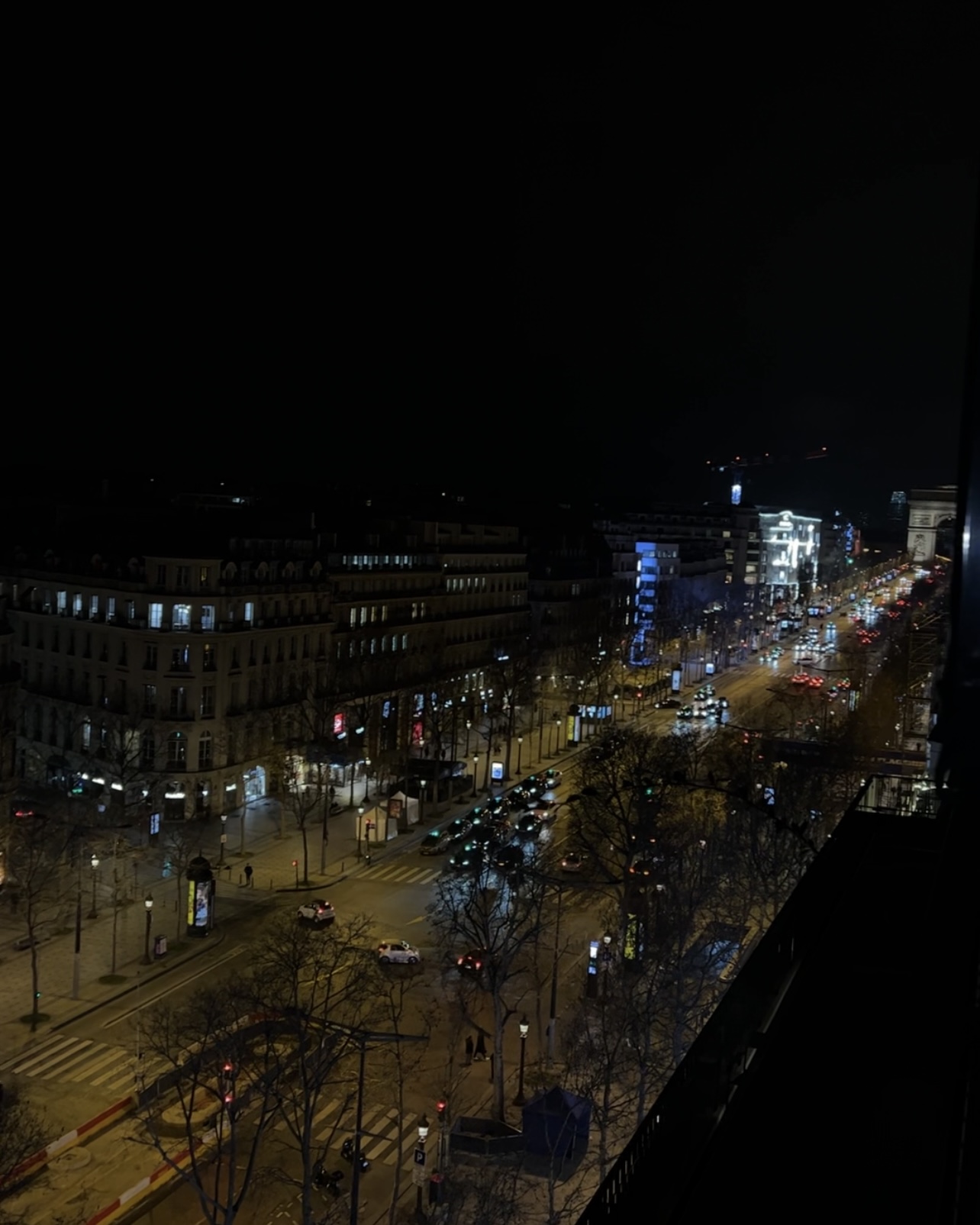 The Asian fusion cuisine includes all kinds of Asian classics like an Eby Fry California Roll or a Black Cod Miso – but with the special something! If you would like to start with a cocktail, we recommend the "Jounetsu Cocktail" with Shiso, Earl Grey, passion, litchi and Ginger Ale (yes it is actually virgin, but just ask for some extra vodka!).
As a starter we recommend the "Tuna Crisp Toast" with Truffled Tarama – the perfect little start into the night and of course the "O'Toro sashimi"
The Tataki Bœuf Beef is another recommendation by us. The truffled dressing is just the perfect add-on to this dish. In general, we loved to order more small dishes and get everything to share. That way you have more options and try more from the whole menu.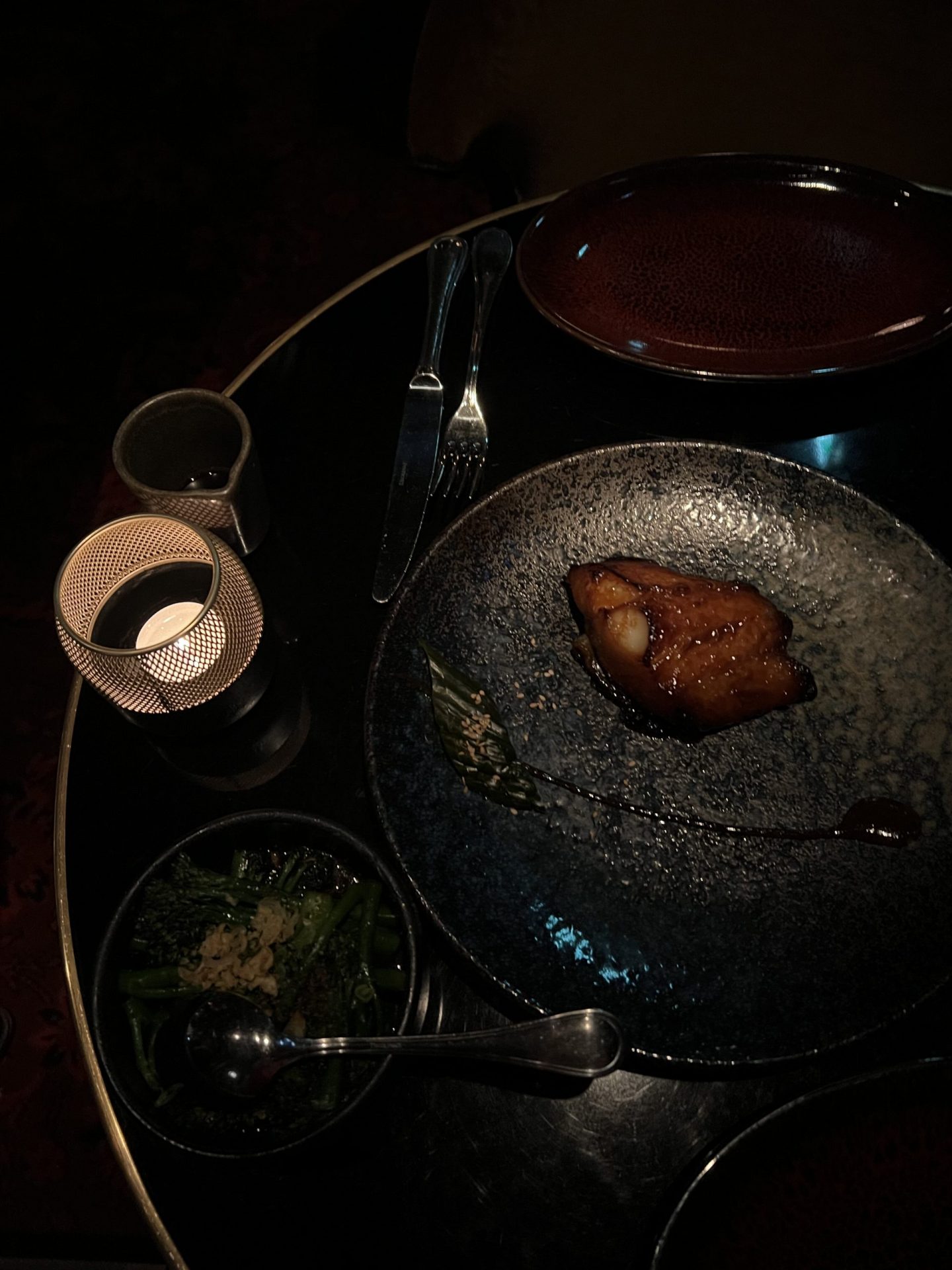 If you go to MUN for dinner, don't forget to check out the terrace every full hour when the Eiffel Tower starts to sparkle. You can also overlook the whole Champs-Elysees from there – the perfect Parisian night out!