Perruche
Looking for the perfect spot to lunch while overlooking the Eiffel Tower? Then Perruche is your place to go!
You can find restaurant on the rooftop of the "Printemps" shopping center. Make sure to get a reservation in advance – especially on a sunny day or on the weekend!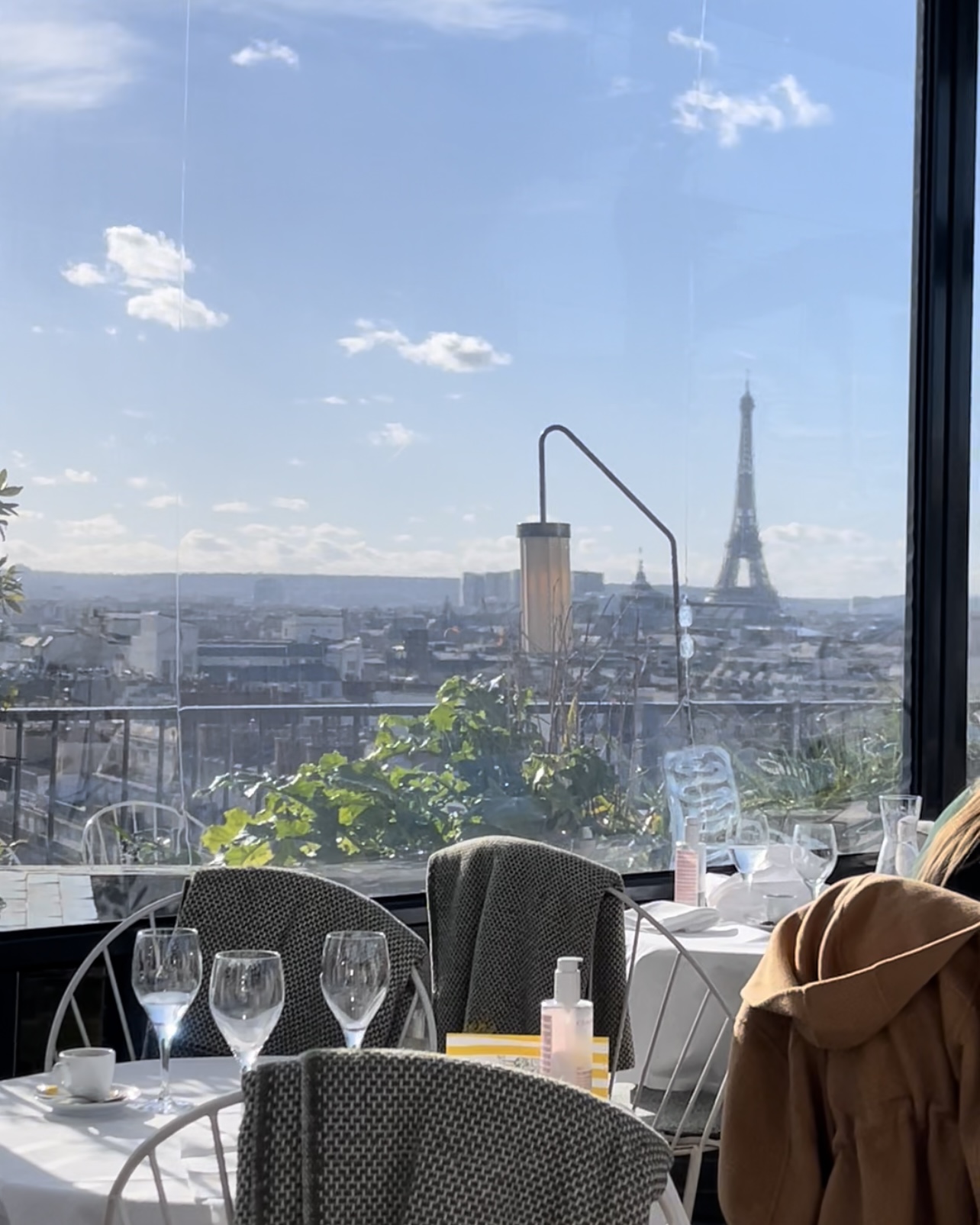 We luckily sat in the covered outdoor area, which was perfect because of the amazing weather conditions. It felt like you can escape the busy city for a short time in a big rooftop garden and just enjoy lunch on a warm and sunny day.
Because of that, we decided to choose several small dishes to share: First of all we ordered a glass of wine and a Bellini. Then we couldn't resist but get the fried squid with garlic cream. Just the perfect dish for sunny days!
Afterwards we wanted to try out something new and therefore ordered the Crunchy Zucchini with fresh goat cheese and taggiasche olives – you should try it if you're a goat cheese lover!
We also tried the canded beef ravioli. It was the perfect size for a starter and definitely a unique taste!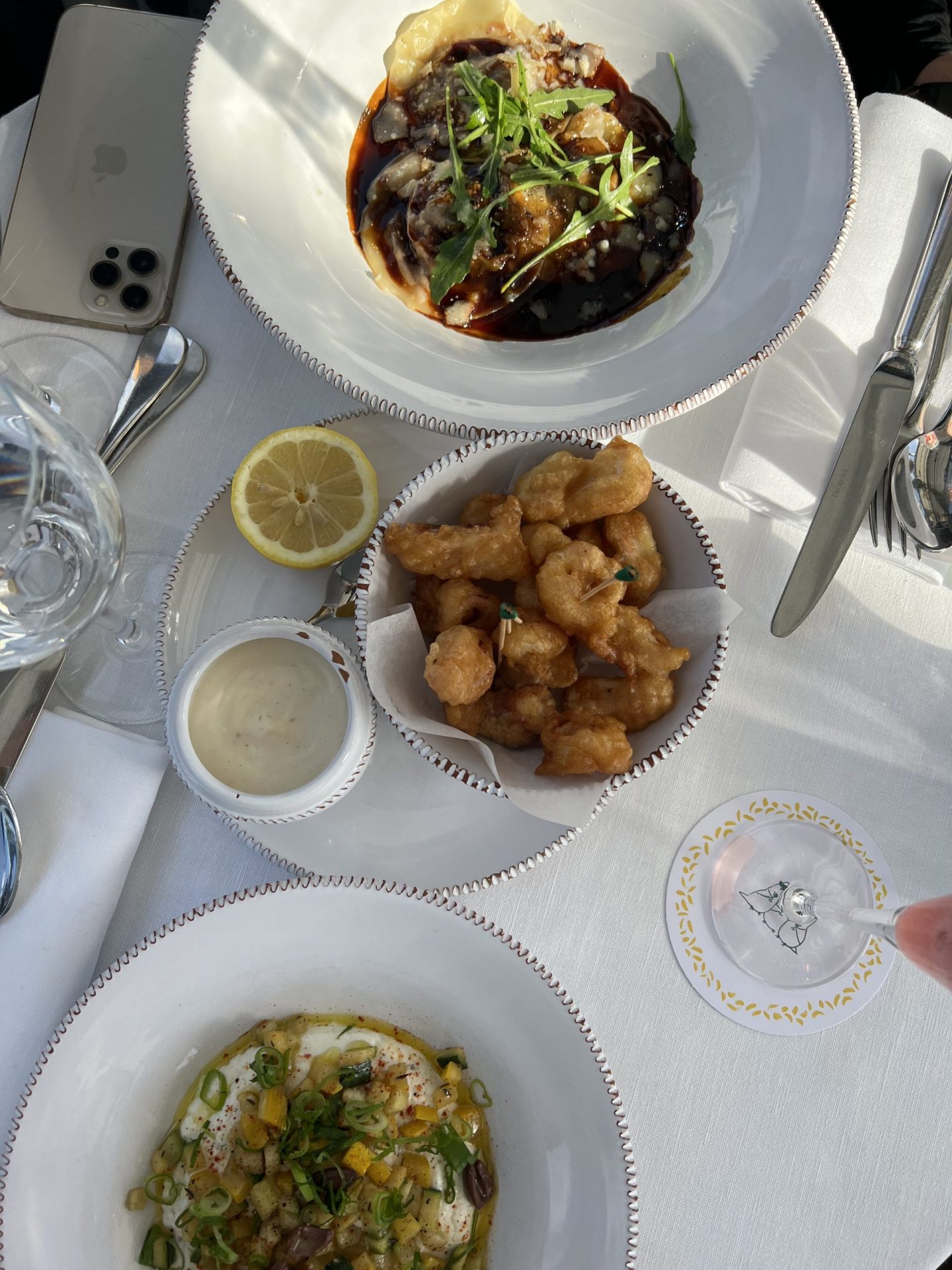 We would definitely recommend to go there for lunch (preferably on a sunny day) to get the best experience at Perruche. If you still have some time left afterwards you can get some amazing shots of the Eiffel Tower and check out the Printemps!