If you've ever been to St. Tropez you should definitely know Gigi Ramatuelle. Now Gigi also newly opened in Paris, bringing the summer flair to the city!
The restaurant is located on the famous Avenue Montagne, which already sets the perfect vibe. The interior is the ideal mix of neutral colors and fabrics with colorful lemon prints.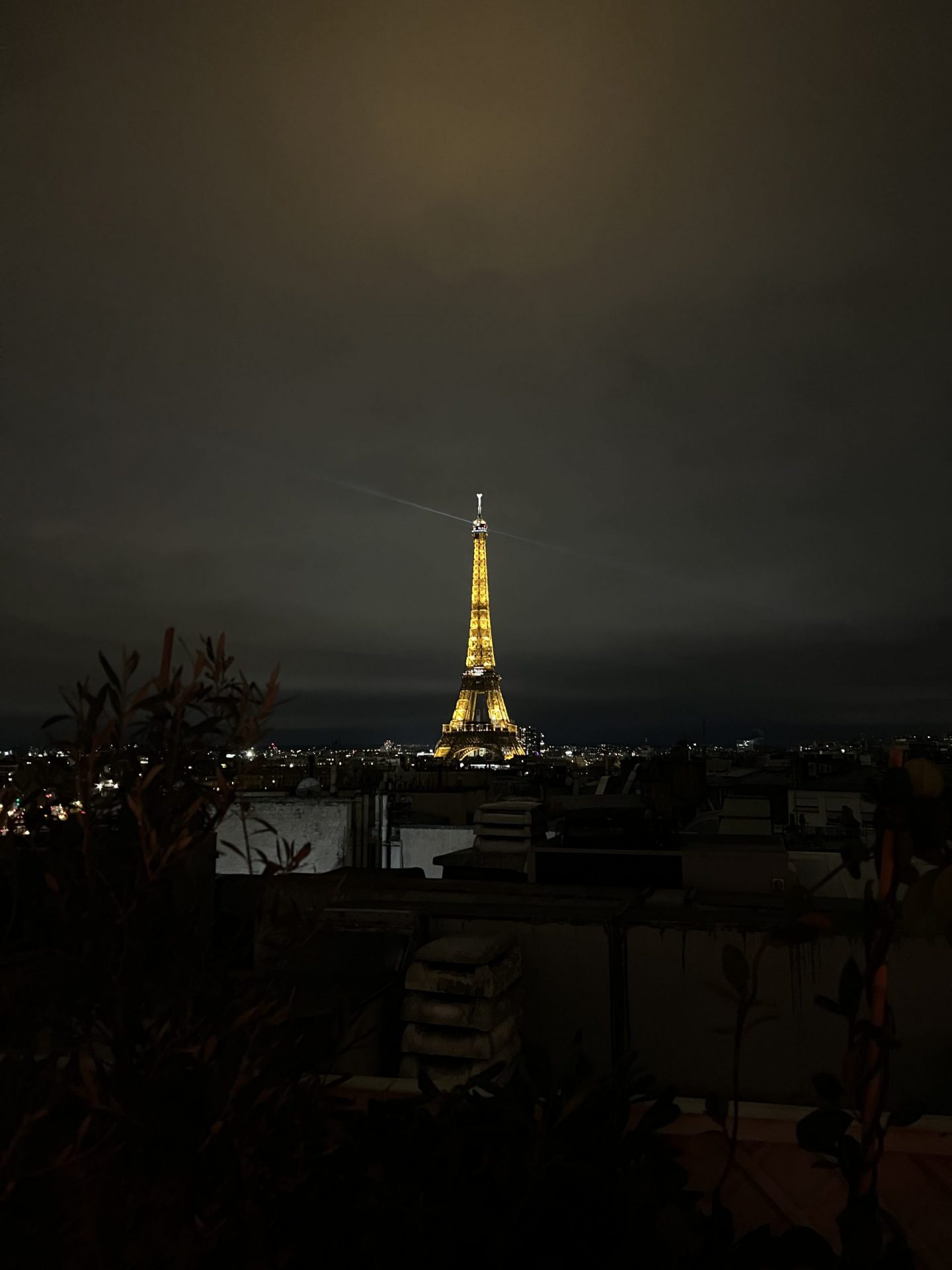 We were very lucky and got to sit directly at one of the windows with the most perfect Eiffel Tower view! You can also go outside on the terrace and sit under a heating lamp while enjoying the wonderful view.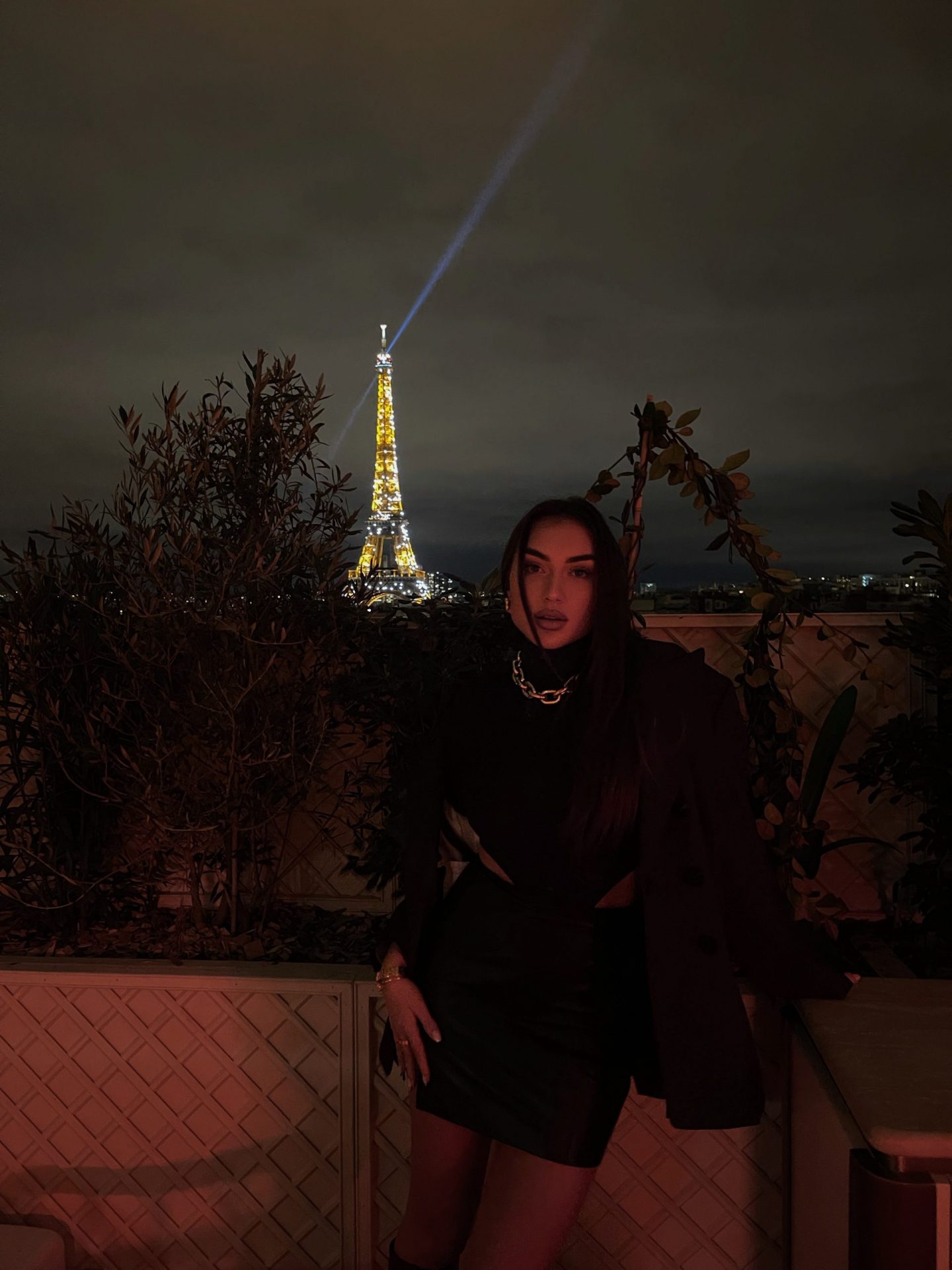 Thanks to our lovely waiter, we were able to get many recommendations for the menu and therefore tried out many different things.
We started with the famous Gigi Bellini, which you might already know from St. Tropez – just as good! Afterwards we tried out the Arancini à la Truffe which are like small, fried Risotto balls with truffle – definitely a must try.
Next up we got the Loup de Mer with straciatella and basil oil as well as a cosmopolitan. It was topped with raspberries which made it the perfect taste experience and something we never had before! We moved on with the Semi Cooked Tuna with Avocado Cream and arugula.
Afterwards we tried the Baby Chicken Al Limone which comes with gnocchi and parmesan cheese – this was just the perfect match.
We can only recommend to experience their dinner which atmosphere is giving you the perfect Parisian vibe!