The Chesa Veglia Restaurant in St. Moritz is your place to go – no matter what kind of cuisine you prefer!
The house includes 3 different restaurants: The Grill Chadafö, the Pizzeria Heuboden and the Patrizier Stuben. You will also find a private club downstairs!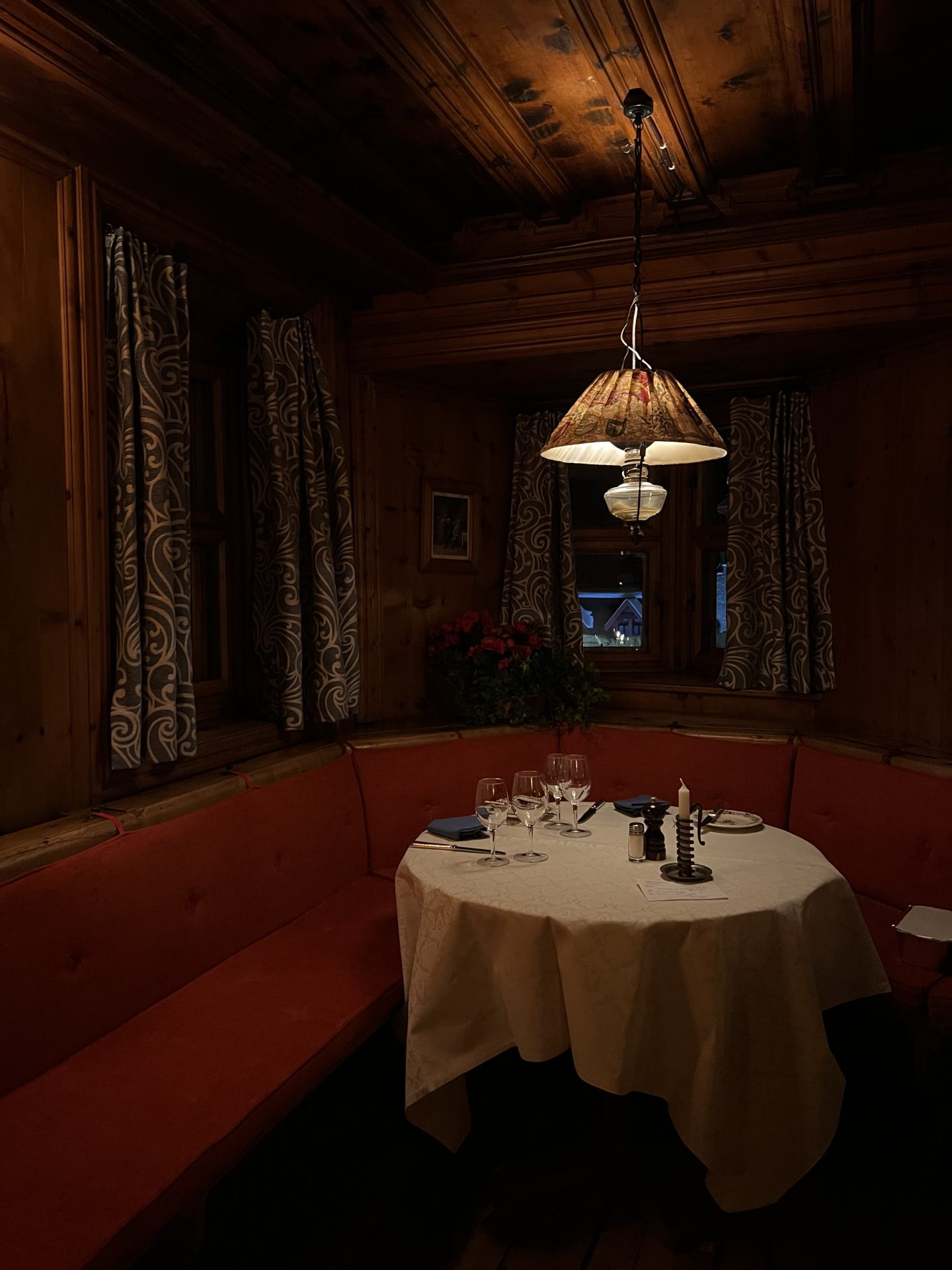 We had dinner at the traditional Swiss restaurant "Patrizier Stuben", where you can choose between many different Swiss specialties. The atmosphere in the restaurant is very cozy and gives you the feeling of being at "home". It feels like you're having dinner at a chalet somewhere in the mountains! It has many cute corners, everything is made out of wood and padded with red cushions.
As a starter, we chose two different dishes: The goose liver terrine with lamb's lettuce and cumberland sauce and the winter vegetable cassolette with black truffle. Both of them were amazing and definitely something different!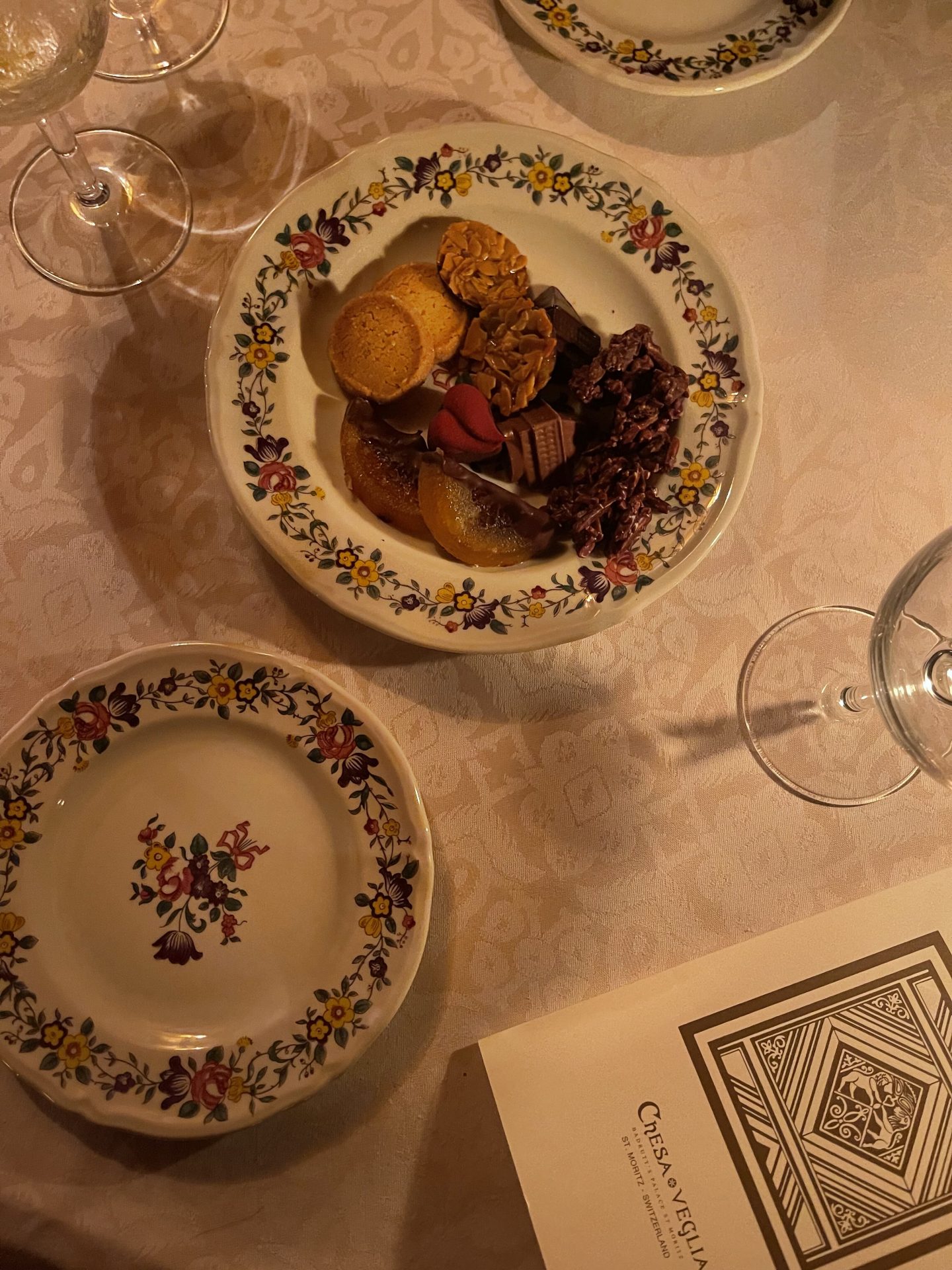 For the main course we shared the sautéed sliced veal Engadin-style with ceps, cream sauce and potato rösti. This one was recommended to us several times and we would definitely recommend it to you as well! This was the definition of a classic swiss cuisine dish.
The Chesa Veglia Restaurant is for sure a place we would recommend and go back to – and of course it's on our list for the next time we will be in St. Moritz to check out the other two restaurants!