The Warung restaurant is part of Alila Villas Uluwatu and it provides an authentic Indonesian cuisine by taking on the contemporary interior design of the rest of the hotel. You can choose to sit either indoor or outdoor – you can also ask for a more private dinner in one of their cabanas outside facing the breathtaking ocean view.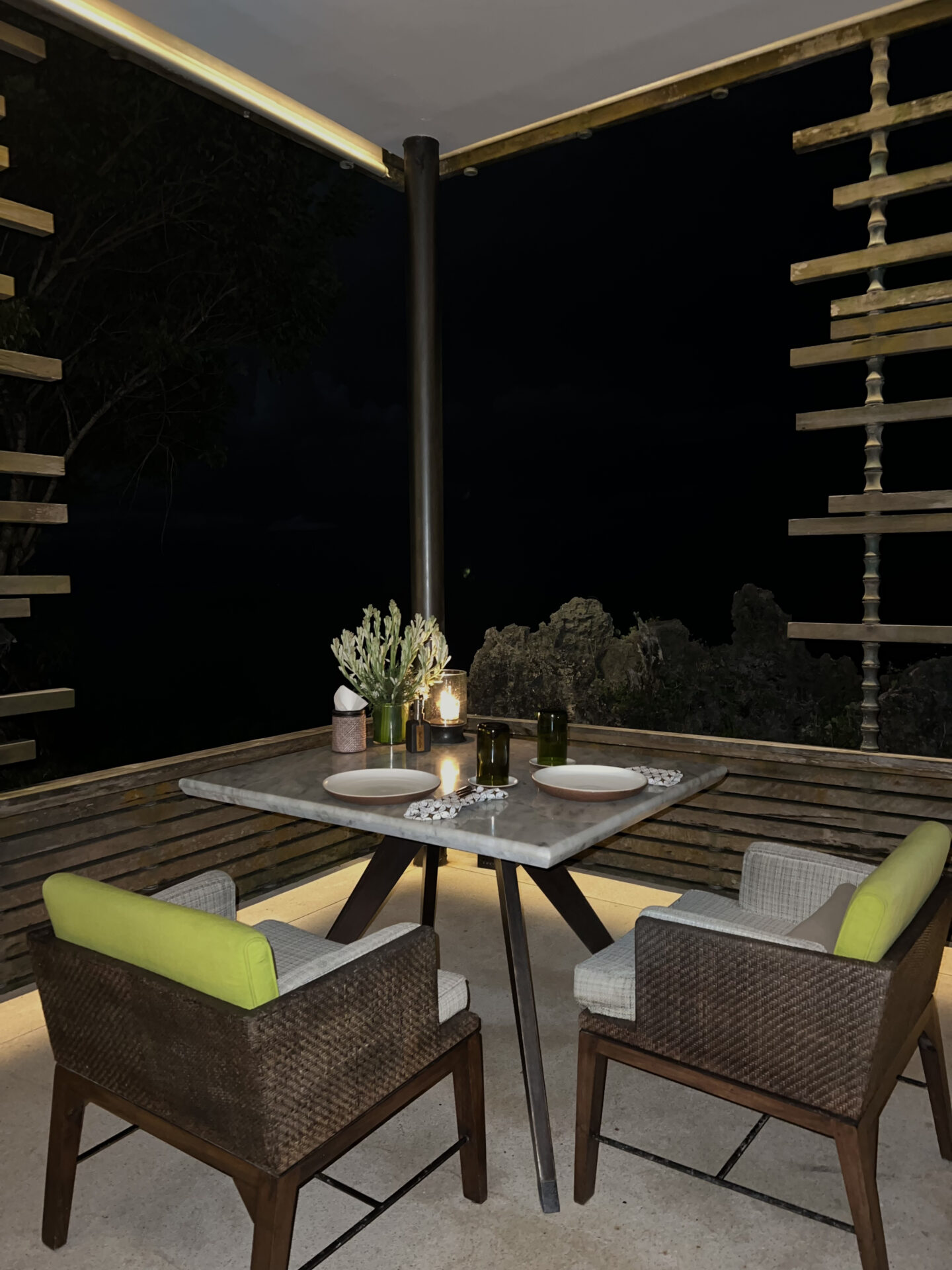 We chose to try out as much as possible which is why we got a variety of many different traditional dips with crackers as a starter – be cautious though, some of them are really spicy!
We also tried the "White Noise" – a signature aperitif with vodka, jasmine, sirsak pure, elderflower liqueur, citrus and sparkling wine. It looks extra beautiful as its garnished with elderflower.
As for the main dish, we chose the "Megibung". This is a traditional Balinese experience with the purpose to strengthen social ties among village members. This dish included red rice and different selected portions of salads, meat and fish. For example bean salad, crispy fish, chicken curry or crispy pork. Definitely a must try if you wish to try out as many Indonesian dishes as possible!
The desert was also a specialty: A coconut sorbet with mango and jackfruit – super extraordinary and tasty.
We really appreciated the hospitality and effort of the staff there and if you want to have a real Indonesian food experience with a modern twist – this is your place to go!
Oh, and don't forget to check out the restroom for a surprise!